Coinbase and Gemini Are Making Cutbacks Due to "Crypto Winter"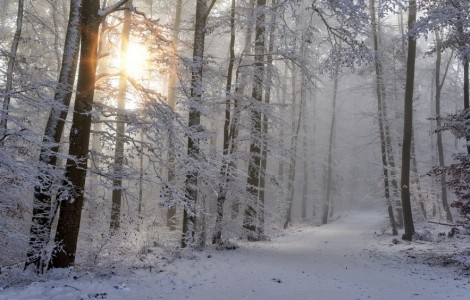 Coinbase, Gemini, and other assorted crypto exchanges have announced that they are downsizing due to the current state of the cryptocurrency market.
Those staffing decisions have been attributed to declining crypto prices. The value of Bitcoin has fallen by roughly 17% over the past month, as its price has dropped from $35,000 to $30,000 over that timeframe. The overall cryptocurrency market cap, meanwhile, has fallen from $1.8 trillion to $1.3 trillion since early May.
These trends are largely due to the collapse of the TerraUSD stablecoin, which has caused massive selloffs and a lack of confidence in crypto assets.
Coinbase and Gemini Lay Off Employees
Both Coinbase and Kraken announced their staff cuts on the same day. Coinbase said on June 2 that it will extend its hiring pause "for the foreseeable future and rescind a number of accepted [job] offers." It initially announced its hiring freeze in mid-May, approximately two weeks before its latest announcement.
The company's CPO, L.J. Brock, connected the decision to current market conditions, suggesting that the crypto market is more unpredictable than Coinbase expected. "Volatility alongside larger economic factors may test the company," Brock wrote.
Coinbase previously announced plans to hire 2,000 new employees in February, when market conditions were stronger. It appears to no longer need those hires.
Whereas Coinbase is merely refraining from hiring, Gemini has announced harsher cutbacks. On June 2, co-founders Cameron and Tyler Winklevoss said that the firm will drop 10% of its workforce. The Winklevoss brothers cited "current, turbulent market conditions that are likely to persist for some time" as the reason for downsizing.
Minor exchanges elsewhere appear to be making similar cutbacks as well. Rain Financial, an exchange serving Middle Eastern customers, has laid off dozens of employees. Argentina's Buenbit exchange has dropped nearly half of its staff, while the Latin American exchange Bitso has gotten rid of 80 employees.
Binance and FTX Deny Layoffs
Despite widespread layoffs, current market conditions do not seem to be an issue for all companies. Changpeng Zhao, the CEO of Binance, has said as recently as May 14 that his firm is "hiring aggressively." Binance is the highest-volume crypto exchange in the world, putting it in a position to afford its staff despite any market downturns. 
And Binance is not the only exchange that is standing strong under current conditions. FTX, which has headquarters both in the U.S. and globally, has confirmed that it has not laid off any of the 175 employees that it currently has on staff.
Other major cryptocurrency exchanges, such as Huobi, Kucoin, Kraken, and Crypto.com, have not said whether they will lay off any employees.
Some crypto-related companies including Robinhood and BitMEX laid off a number of employees in April. However, as those layoffs were announced months ago, they are seemingly unrelated to the crypto market downturn caused by Terra.
Rather, those layoffs seem to be due to particular issues. BitMEX saw a bank acquisition fail, while Robinhood overstaffed itself during a period of rapid growth during the 2021 hype around GameStop stock (GME). Both necessitated staffing corrections.
What Does This Mean For Investors?
Staff reductions are unlikely to affect crypto investors directly. Rather, they are a concern because they are possible signs of an increasingly harsh "crypto winter" in which Bitcoin and other cryptocurrencies are massively devalued.
Yet there may be little concern in the long run. The crypto market has thrived after other large layoffs in the past. The once-popular exchange ShapeShift laid off a third of its team in 2019; the Ethereum development firm ConsenSys laid off 13% of its members in 2018. In each case, other crypto companies did not join in the trend en masse, and the crypto market reached all-time highs once again in the autumn of 2021.
Those past events suggest that layoffs are at least partially caused by issues within certain companies. Market conditions may provide a convenient occasion (or additional motivation) for companies to carry out already-planned cutbacks.
It is still too early to say to what degree Bitcoin can recover from its latest crash. It seems that the crypto market has stabilized following the events of last month. In the two weeks leading up to June 5, Bitcoin's price gained 1.6% despite its 17% decline over the last month. Some other assets appear to have stabilized as well.
In light of that trend, it is not certain that widespread layoffs will worsen the current state of the market by driving further sell-offs or causing investor panic.