Tether is 'instrument of freedom' and 'Bitcoin onramp,' says Bitfinex CTO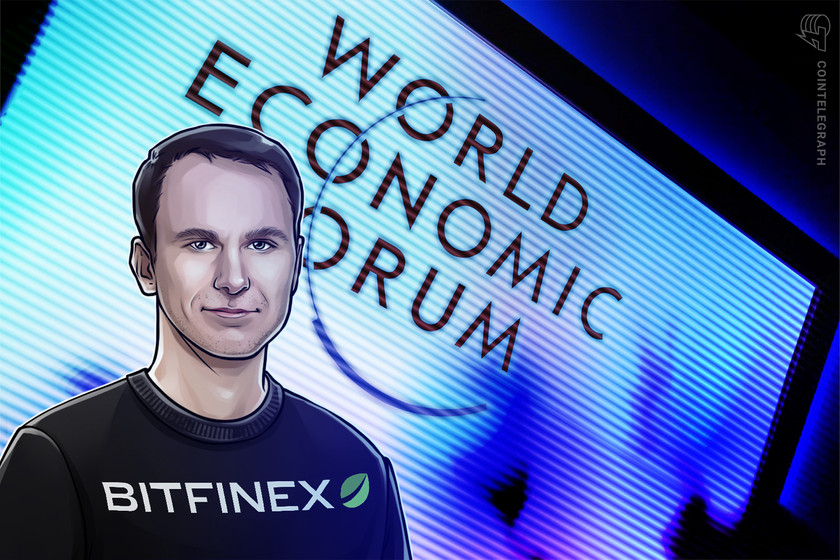 Paolo Ardoino, chief technology officer of Bitfinex and Tether, made the case that Tether is a tool for human rights during the World Economic Forum in Davos, Switzerland.
On a sun-splashed day in the Swiss Alps, the chief technology officer of Bitfinex and Tether, Paolo Ardoino, shed light on the Plan B Lugano strategy, Tether as an onramp into Bitcoin (BTC) and —crucially — his favorite pizza toppings. 
Fresh off the plane from Norway, where Ardoino attended an increasingly Bitcoiner-friendly event, the Oslo Freedom Forum, the Italian explained that, in contrast to the WEF,there was no "shilling" in Norway.
Tether was invited to speak at the Oslo Freedom Forum as the stablecoin is increasingly considered an "instrument of freedom." Tether has been adopted by the Myanmar government while the Ukrainian government has accepted crypto donations, including Tether, since the onset of the Russia-Ukraine war. 
"Tether is one of the tools to be used by distressed countries where the national currency is devaluating—where people want an edge against insane inflation."
Ardoino cites Turkey and Argentina as examples. The Turkish lira has lost 50% of its purchasing power and crypto, often seen as a hedge against uncertain currencies, is experiencing a second wave of interest. Ardoino also conceded that:
"Bitcoin is great but they want the price stability, the long-term price stability. […] "Bitcoin is great for many things but it's not yet understood by many."
Regarding the Plan B strategy in Lugano, where Bitcoin and Tether are de facto legal tender in the Swiss city, Ardoino shared that educational models in Switzerland are being shared across to El Salvador.
"Bitcoin is for everyone. You have people in a poor country that need Bitcoin as the basic financial infrastructure. On the other side, you have a country with the most banks in the world, and they still need Bitcoin."
Related: Tether launches crypto and blockchain education program in Switzerland
Ardoino also critiqued Satoshi Nakamoto's choice of pizza toppings. Bitcoin Pizza Day occurred the day before the WEF, a day where Bitcoiners around the world eat and attempt to pay for pizza with Bitcoin. The creator of Bitcoin, Satoshi Nakamoto, famously enjoyed pineapple and jalapeños on pizza, to which Ardoino commented, "nobody is perfect."