Is Bitcoin Dice A Game That Is Worth Checking Out?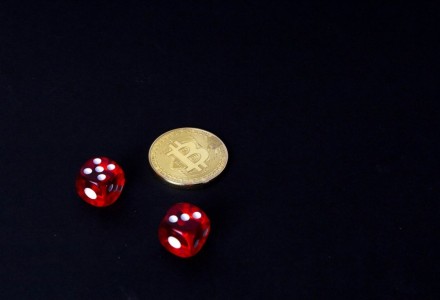 Bitcoin dice is a game of chance. It requires you to throw dice and predict whether the value is lower or higher than some number you predicted. Your winnings depend on fate and, much less, on your decisions. It is entertaining for some, but the primary reason people gamble this way is for crypto returns.
This raises a good question: is it worth betting on BTC dice for gain? There are certainly other ways of earning Bitcoin, many with little or no risk. It's really a matter of high risk and high rewards. Is it really possible, however, to win enough crypto to justify trusting your assets to mere chance? 
Upsides
There are significant advantages if you're into taking risks and investing. This is essentially investing because you have to make tactical decisions and take precautions. 
Advantage #1 is a lot of leeways. Players get to pick their own approach to dice with precision. There are thousands of providers with different types of games, intervals (from 1-10 to 1-10000), number of dice, etc. This directly affects just how risky, rewarding and fun the game is about to be.
And don't forget that you are the one who picks the numbers. It's possible to pick the interval of 1-100, pick the number 90, and roll low (predict the number will be lower). This is rather safe, but the returns will be minimal. Alternately, pick any other combination of factors you wish. It's your game.
Advantage #2 is that returns themselves have the potential to increase in value in addition to their own value. It doesn't work with fiat money. Essentially, even small winnings can increase in value within a week, and that's what attracts people here. It can also decrease in value just as much, but casinos have always been risky.
Advantage #3 is simplicity. Dice is just good, simple fun. Even with additional stuff crypto dice has, the game is simple as a brick. Simultaneously, it doesn't mean there are no tools to protect from loss. You can lay off a portion of your money and gradually increase the betting amount to protect your winnings. This profit-chasing won't deteriorate your fun at all (that is if you like gambling).
Downsides
If you don't like gambling, this way is simply not for you. It's not a 'bitter pill' that you need to swallow for massive gains. Compared to simple crypto investing, the casino has higher risks and rewards. It doesn't guarantee winnings as such. If you don't like risk, don't come here.
Disadvantage #1 is a risk, naturally. It's a big one, considering you can lose your entire bet just because fate said so. You can mitigate the risks, as mentioned, but only to some extent. There are no means to predict a chance. You can save part of your winnings and increase bets slowly and gradually, but that's about it.
Disadvantage #2 is reliability. Blockchain casinos are much safer than typical casinos. It's harder to cheat users in a decentralized system. Moreover, it's completely anonymous. You don't have to give identification or otherwise verify your person. It would be outrageous if you had.