'Bitcoin-thematic' ETF lists on Italian stock exchange Borsa Italiana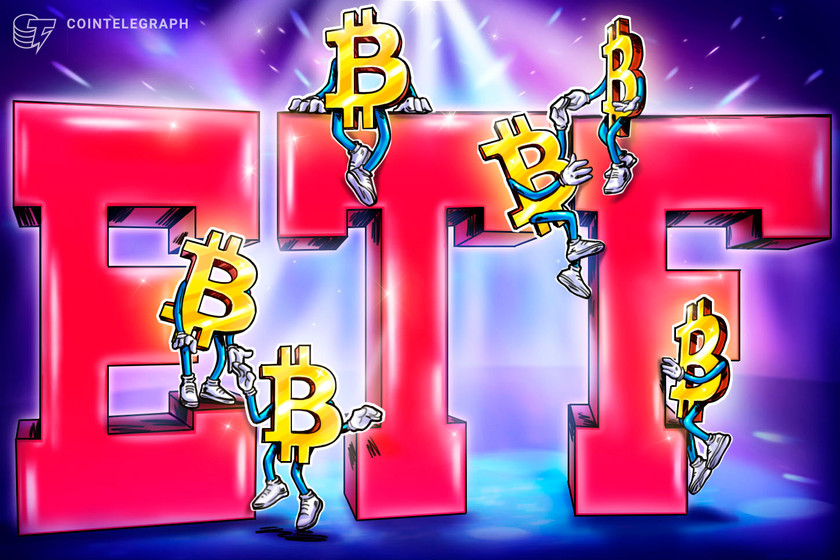 A Bitcoin-thematic ETF listed on the Borsa Italiana, providing savers, institutions and pensions planners exposure to BTC.
On Tuesday, Borsa Italiana — Italy's stock exchange — listed a "Bitcoin-thematic" exchange-traded fund (ETF) by Melanion Capital, bringing Bitcoin (BTC) exposure to Italian institutions and retirement plans.
Cyril Sabbagh, managing director of Melanion Capital, told Cointelegraph that "The Melanion BTC Equities Universe UCITS ETF is an equity ETF around stocks in the crypto ecosystem." He explained that the ETF would be "accessible to as many people as possible."
"The Italian Stock Exchange (Borsa Italiana) has not accepted any 'spot ETFs' but welcomes our thematic ETF!"
Following the successful launch of a Bitcoin-thematic ETF in October 2021 on Euronext Paris, a pan-European stock exchange, Melanion Capital targeted Italy for its ETF. Sabbagh explained:
"In Europe, spot ETFs (exchange-traded funds) are ETNs (exchange-traded notes) or ETCs (exchange-traded certificates) and, as such, carry counterparty risk and are not UCITS (the highest regulatory standard for a fund in Europe)."
The Bitcoin ETF also allows savers to gain exposure to Bitcoin in their retirement plans as a result of the UCTIS specification:
"Today, investors are frustrated that they cannot integrate a crypto allocation into their traditional investment envelopes. Indeed, investors will be able to integrate our ETF into their securities accounts, life insurance policies and even their retirement savings plans (this is already the case in France)."
Nicolas Bertrand, adviser and ambassador of the Global Blockchain Business Council and a former board member of Borsa Italiana, told Cointelegraph that "Italian investors and traders showed early interest in trading Bitcoin and other digital assets."
Related: Bitcoin investment giant Grayscale debuts ETF in Europe
Despite sluggish price action and calls for a sub-$20,000 Bitcoin price, Bertrand highlighted the interest in digital assets:
"From my position of adviser to a number of crypto exposed businesses and my direct contact with investors, I can confirm that there is a significant level of interest and that a number of firms are getting ready to embrace digital assets."
Bertrand shared that investor appetite for Bitcoin in Italy has been robust, particularly prior to 2021. "Italy was in the top 10 globally in terms of volume of activity on Bitcoin, and a number of trading venues have emerged offering direct access to these markets."
Across the road from the Borsa Italiana, the world's largest crypto exchange, Binance, will soon open an office, while the European Central Bank shared that cryptocurrency ownership in European households is thriving.