Amazon CEO Says NFTs Are Possible, But Crypto Payments Are Unlikely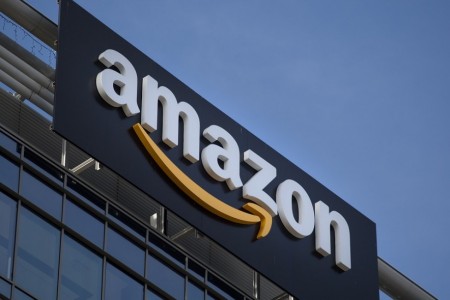 Amazon CEO Andy Jassy has said that his company could add non-fungible tokens (NFTs) to the company's list of products sold online.
Amazon Could Offer NFTs
In an interview with CNBC on Thursday, Apr. 14, Jassy predicted that non-fungible tokens will "continue to grow very significantly." He also said that it is "possible down the road" that Amazon will sell those items on its website.
NFTs are blockchain-based collectibles that typically include media such as music and digital art. The size of the NFT market measured by transaction volume is currently greater than $40 billion, according to reports from Chainalysis this year.
Amazon's interest in NFTs may be motivated by a need to keep up with the competition. Two of the company's e-commerce competitors—eBay and Shopify—both added support for non-fungible tokens to their seller options last year.
Crypto Payments Are Unlikely
Additionally, Jassy responded negatively to the idea Amazon could accept cryptocurrency as a form of payment. He said that Amazon is "probably [not] close to adding crypto as a payment mechanism in our retail business."
He also added that he does not hold Bitcoin personally.
For years, rumors have continuously circulated that Amazon has plans to integrate cryptocurrency with its business in some way. Those rumors came to a head in August 2021, when Amazon created a job posting that appeared to announce a position for a Digital Currency and Blockchain Product Lead.
However, it seems that the digital currency role has not brought anything to fruition if indeed anyone has been hired in that position.
In 2021, Amazon also explicitly denied rumors—supposedly from an inside source—that it would accept Bitcoin by the end of the year.
Who Is Andy Jassy?
Jassy took over as CEO of Amazon in July 2021 after Jeff Bezos left that position.
Jassy was immediately seen as a possible advocate for cryptocurrency due to the fact that he formerly headed Amazon Web Services (AWS), which offers managed blockchain services to enterprise users.
But it now seems clear that AWS's interest in enterprise blockchain services will not necessarily tie into retail acceptance of crypto. Indeed, there are various reasons that Amazon might not want to accept Bitcoin—perhaps due to its price volatility, due to contracts with credit card companies, or perhaps even due to its own plans to introduce a non-crypto digital currency.
However, this is all speculative. Amazon could eventually choose to reverse its attitudes towards cryptocurrency regardless of its current stance.