Following the signs: How crypto stickers led to a new career opportunity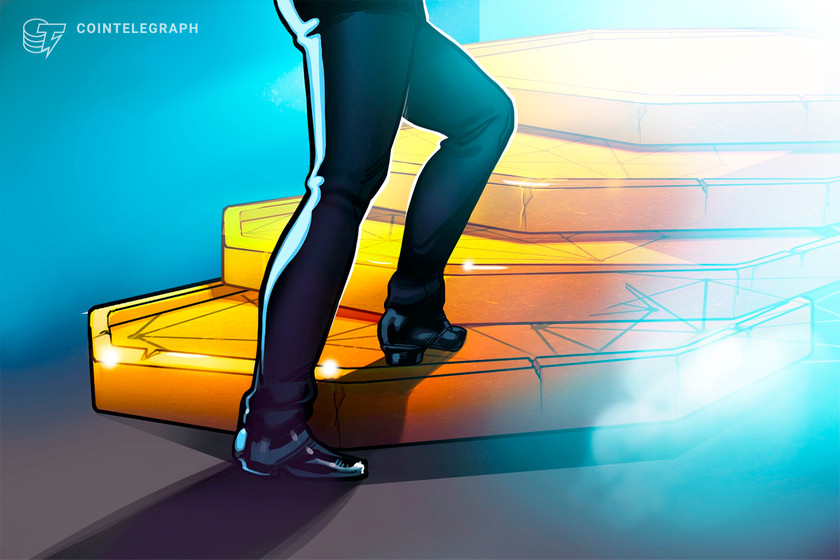 A sign on the wall of a crypto company started Daniel Karikari's pursuit of a career in blockchain and cryptocurrency.
Ghana national Daniel Karikari worked as a part-time office assistant at a crypto startup, cleaning the office and serving coffee to its managers. While performing his tasks, he encountered the words "blockchain" and "cryptocurrency" on the office wall, sparking his interest that eventually led to a new career. 
In an interview with Cointelegraph, Karikari shared his humble beginnings. According to the Ghanaian, while he was working as an office assistant, he started to do his research on crypto because he was curious about the stickers. He explained that:
"When I saw that, I began to research to know what those words mean. From there, I started browsing about it on the internet and I got to know crypto."
After that, he borrowed a laptop from the company and read about crypto whenever he is on break from his duties. When there was something that he didn't understand, Karikari asked the company's employees and got answers.
Time passed and when he got confident about his knowledge, the Ghanian talked to a manager in the company and asked to give him a chance to join its marketing department. He said:
"I told the company that I know a little bit about blockchain and crypto, so if they can offer me the chance for me to join the company, I would like to work with them. That's how it started for me."
Impressed by his determination, the company gave Karikari his shot and let him go through the company's training protocol for newcomers. Eventually, he was able to join the company as a junior specialist in its marketing department. He explained that he was very grateful for the chance that he received. He noted that:
"Crypto itself is a welcoming technology to everyone. That's why I think the people involved also have good hearts too."
Years later, the Ghanian told Cointelegraph that he received more opportunities in various crypto projects. At present, he works in the marketing section of a prominent crypto exchange based in Dubai, United Arab Emirates.
Related: Crypto Stories: YouTuber DataDash talks about his most expensive mistake
Meanwhile, not everyone has a positive experience in startups. In March, an employee shared his experience on Reddit on how he quit his job in a crypto startup. Because of many red flags like overpromising to its clients and not delivering on its promises, the employee called it quits.