Aiamond Aligns Blockchain and AI Technology to Transform the Cryptosphere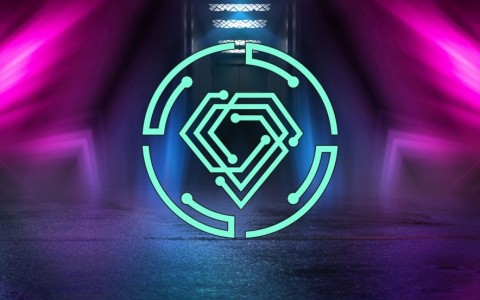 Based on the ethos that trading bots should not only be available to the big players and whales, but also to smaller investors, Aiamond is a German start-up that aims to decentralize the advantages of highly successful trading bots and extensive in-depth project knowledge.
Prominent investors use scientific methods and trading robots to mitigate risk and increase profits. Moreover, they undertake a considerable amount of counseling and hold insider information. Exactly here is where Aiamond intends to support you. Their ultimate goal is to democratize algorithmic trading, since their team has the skills and knowledge required to create artificial intelligence strategies for your trading bot. Aiamond has created two fully operational, field-ready robots so far. 
Aiamond is backed by a team of seasoned IT specialists with skills in cutting-edge fields such as artificial intelligence, web development technology, and blockchain. In addition, Aiamond recruits specialists from all around Europe, mostly from Germany, Switzerland, and Spain. Therefore, everything will be audited within the confines of EU legislation without any regulatory constraints. 
Overall, a crowd-based presale bot will be their first milestone in realizing their grandiose objective, namely buying in a presale & selling on a multiple of the presale price, based on crowd decisions. Moreover, the second milestone will be an AI-based stable currency bot for the public. In the future, the third milestone will be an AI-powered buy-and-sell bot for tokens that incorporates criteria such as social media KPIs. 
Aiamond appreciates the contributions of all ecosystem members. Consequently, all development, marketing, project, and contract choices are made by crowdsourcing. In addition, there are a multitude of future advancements that highlight Aiamond's immense potential. With the upcoming commencement of their first NFT collection on the ETH chain on Opensea, everyone will have the option to participate in audience polls.
Ultimately, their initiative will only target the cryptocurrency sector and will in no way depend on other marketplaces. Aiamond intends to play an active part in the growth and development of the cryptocurrency industry, as well as the advancement of blockchain technology.
Moving forward, the strategy used by Aiamond will be totally open and reliant only on the opinions of its users. In addition to that, they will collaborate on the drafting of their white paper and the determination of their subsequent plan of action. You will not only make a financial contribution, but you will also become a part of the very first AI DeFi crowd! 
One of the primary advantages that Aiamond possesses is that it strives to foster the development of an independent community in which members are unrestricted in their ability to voice their viewpoints regarding the work of others, and nobody is ever excluded out of the group for being overly critical or for asking perplexing questions, this is one of Aiamond's primary strengths. 
By adopting an open and flexible strategy, Aiamond transforms into an enormously useful platform for everyone participating in a variety of token efforts but unwilling to discuss it on the official token channels because they are terrified of being barred from participating further. 
Because Aiamond is a project that relies on the participation of a large number of people, you have the extraordinary chance to play an important role in its development. At this time, Aiamond has launched an active presale investing group on Discord for those who are interested in establishing active ownership in the effort. 
Tokenomics of Aiamond
According to the knowledgeable individuals behind Aiamond, these benefits should be made available not just to major players and whales, but also to average investors. The ease with which something may be used is of critical importance as well.
As a consequence of this, users will not be needed to manually run a bot since doing so would take a high degree of technical skills in addition to taking up a lot of time. Instead, Aiamond will build AI strategies, administer the bot, and let the audience choose the proper amount of risk for themselves.
There will be two different sorts of tokens that predominate the Aiamond ecosystem. The first kind is an ERC20 token that represents a participant's share of the revenue from a bot. The incentives for staking depend on the amount of money that is distributed from the bots. As a result, they want to create their very own ERC-20 token, via which you will be able to profit from the work done by the bot even if you have no idea what it really does. 
Furthermore, users will be able to use their decentralized application to permit their bots to spend a certain amount of tokens. Their first major accomplishment is that their bots are now utilizing this total in accordance with community judgements and risk evaluations. After passing their second milestone, Aiamond will put the AI-developed plan into action for its bot.
The ERC-1155 NFT token is the second kind of token used by Aiamond. Because these NFTs are being held, the users are in a position to ascertain the restrictions (that is, the first milestone) and the methodology (i.e., the second milestone). In addition, holders of NFT will be granted access to secret newsgroups, providing them with a several-minute edge for news about their currency. Aiamond will also build relationships with other presale tokens to share vital information with the aforementioned entities.
Come along with Aiamond on the Ultimate Blockchain Adventure! 
If you decide right now to join the Aiamond community, you will put yourself in the greatest position to gain from their impending ground-breaking advancements. These developments include their NFT collection, token project, and planned trading bots. 
Join Aiamond if you want to see more justice done in the crypto realm and take part in the vote to choose what comes next.